Repainting Seatpost and Pedals
I was bored, so I thought: why not cover my scratched bicycle components with extra paint? After all, what does it take? A bit of Internet self-education, not-so-thorough surface preparation of pieces to receive paint treatment, a trip to an automotive paint store to buy two spray paints. And here I am, staying in a forest, away from people, with my pedals and seatpost hanging on a string between trees.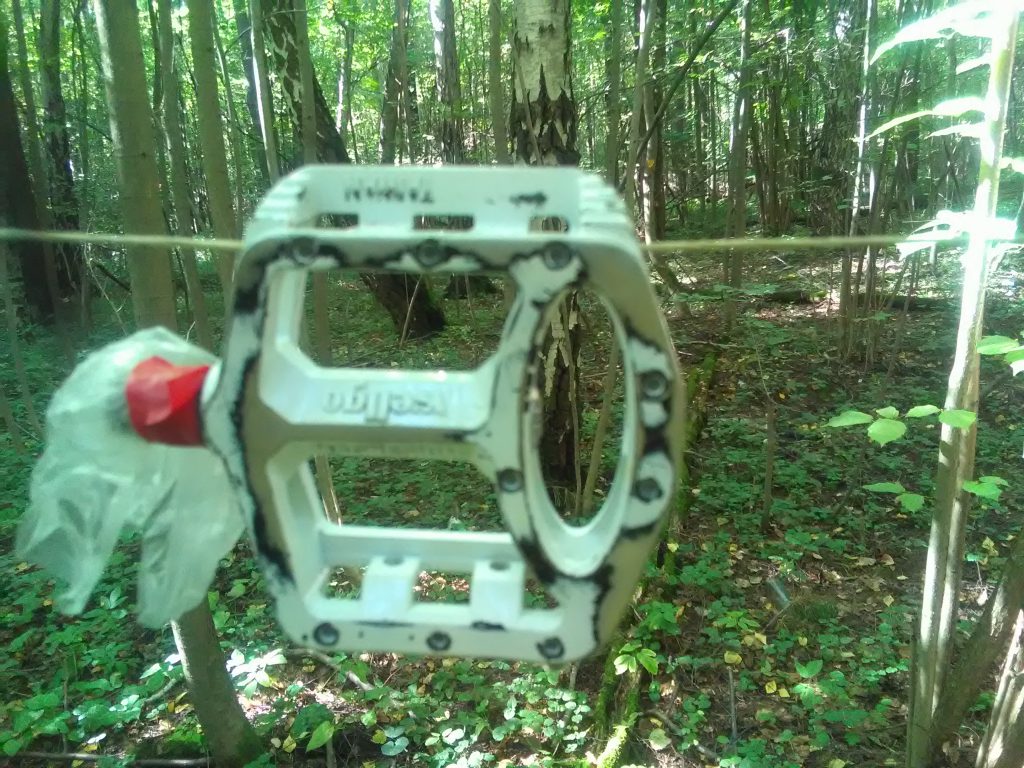 Parts not meant to get painted, like pedal axles or the saddle (I was too lazy to unscrew it from the seatpost), are covered with plastic bags and fixed with electrical tape. Oh, and the pedals' pins were removed in advance as well.
The whole procedure, with ten minute breaks between paint rounds to allow layers to dry, took about an hour.
The results were mixed. I was not very accurate when transporting the pedals back home in my bag, or it was  the degreasing preparation done improperly, but new paint did not not catch on certain parts of the pedals: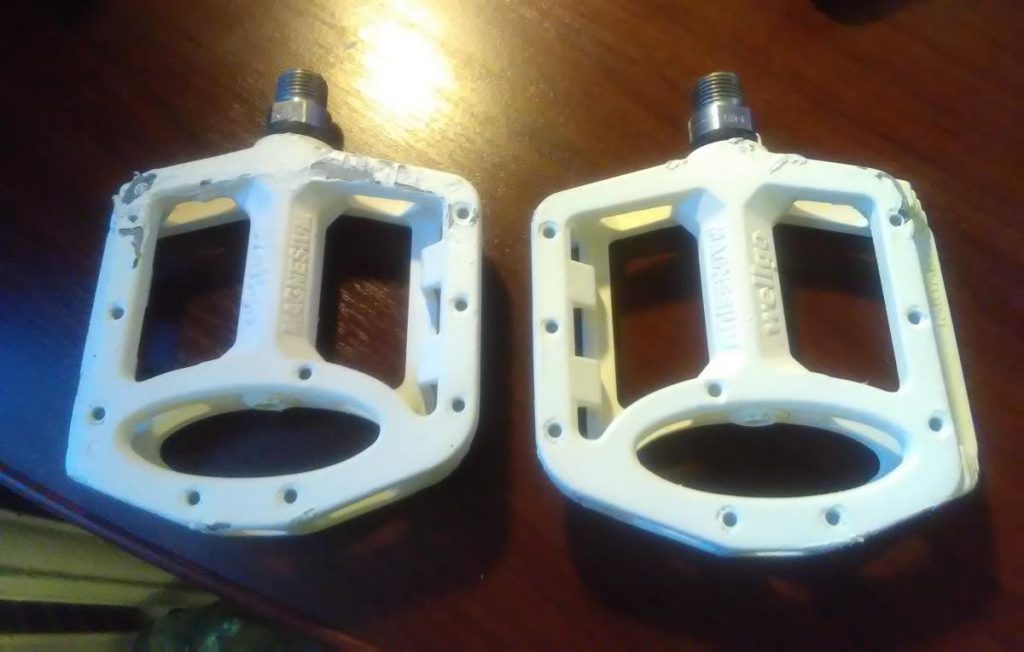 They did started to look cleaner though, so I would rate this attempt as a mixed success.
The seatpost did better: the new color was consistent and solid.
Now I have distant plans to paint my cranks (to use white instead of Shimano's gray) and handlebar (a risky endeavor to paint it white on top of original black anodizing). It would be also nice to repaint my frame from GT's white to noname-white, with removing of all decals. But that would require almost complete disassembly of the bike along with proper removal of original paint layer. It will definitely costly, and will require proper expertize to obtain decent results.
---