Eklektisk24 del 1: ram
Byggets idé
Barnet växer och någon stund i 2023 blir det dags att byta till en 24-tum cykel. Det finns gott urval på nya och begagnade färdigbyggda cyklar, men jag vill ha mina verktyg och reservlådans innehåll till nytta.
Projektet består av en eklektisk blandning av nya och gamla, billiga och dyra, orörda och ommålade komponenter.
Ramen
To me, too many bikes look like they just crashed into a dumpster full of stickers. // Tim Lane
Allt startade en vinterdag då jag bläddrade genom Köp&Sälj-sidorna och stöttade på en billig Crescent-ram till salu: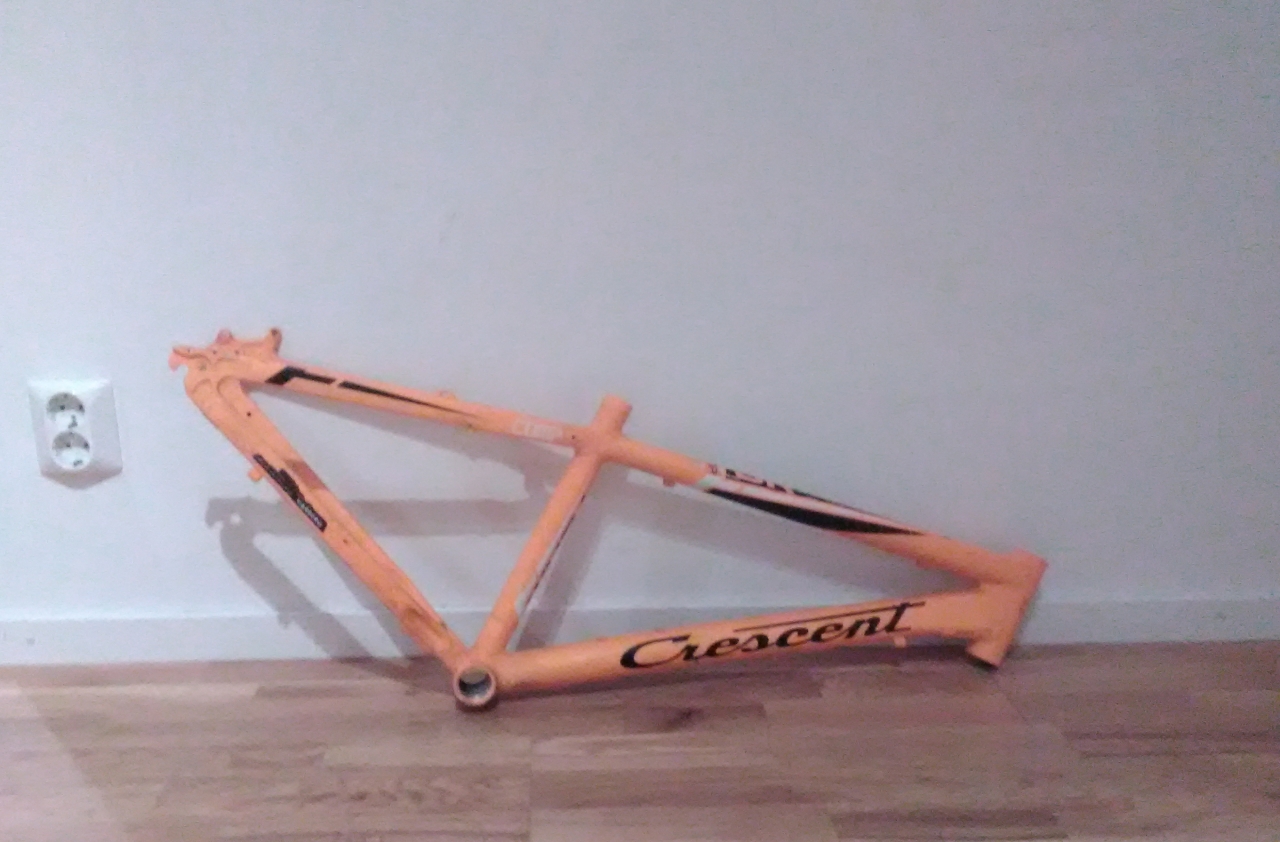 Ramen för 24-tumshjul var billig, hade skivbromsfäste och kom med smådelar såsom växelöra, sadelstolpsklämma, vevlager m.fl. Dessutom såldes den nära mig, på ett 10-minuters cyklingsavstånd.
Lacken var ordentlig rispad men det spelade ingen roll då jag redan hade bestämt mig att måla ramen över. Jag tycker inte om stora skrikande loggor på ramar och vill ha mer "noname"-utseende. Dessutom finns det redan för många orange cyklar hemma.
Jag köpte färgborttagningsmedel på Clas Ohlson, smetade det på ramen, inlindade den i plast och lät sitta kvar i ett dygn. Jag kan inte säga att resultatet imponerade mig. Visst hade lacken mjuknat något, men den satt fortfarande på nästan hela ramens yta.
Så jag började skrapa: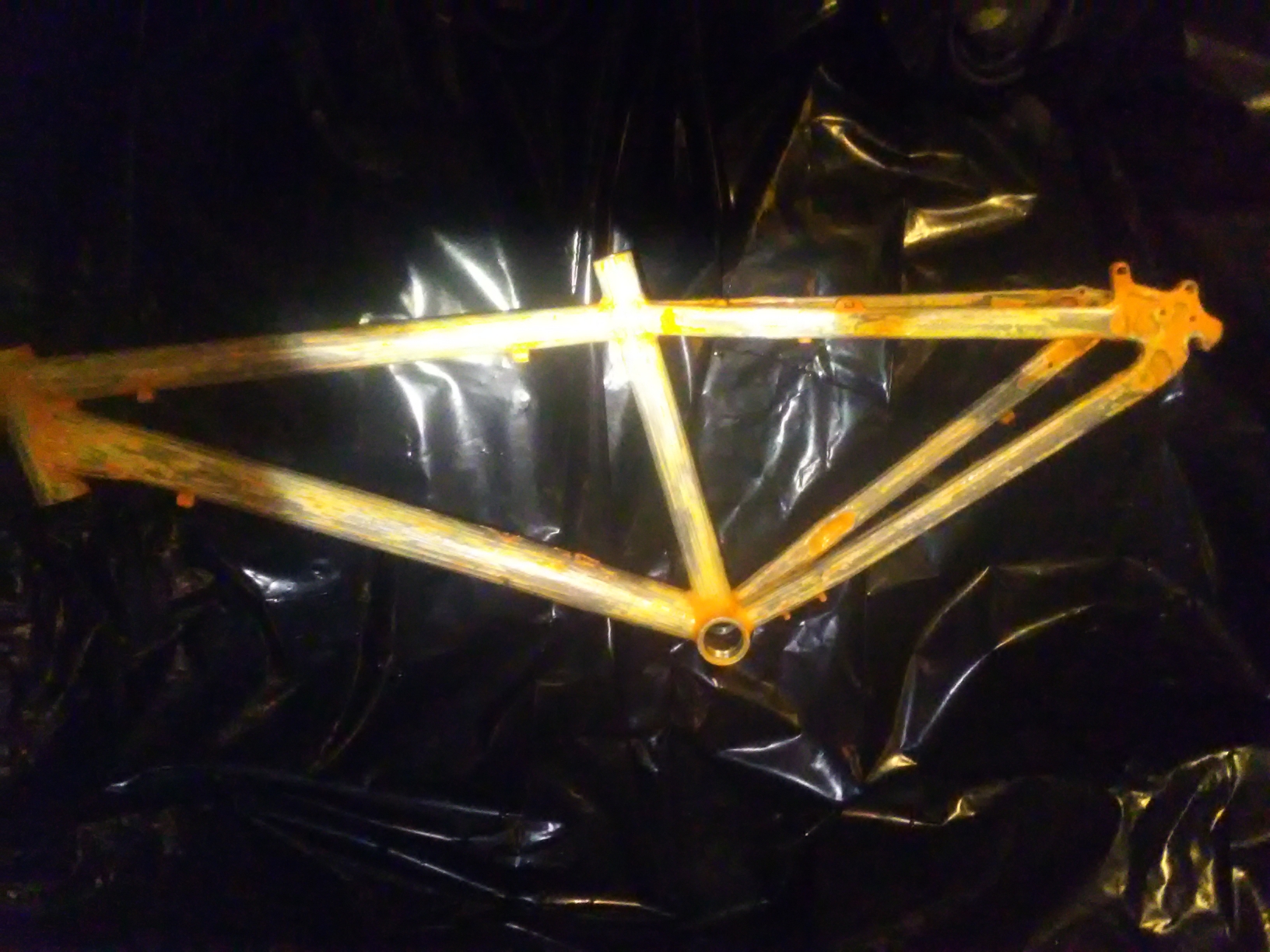 och skrapa: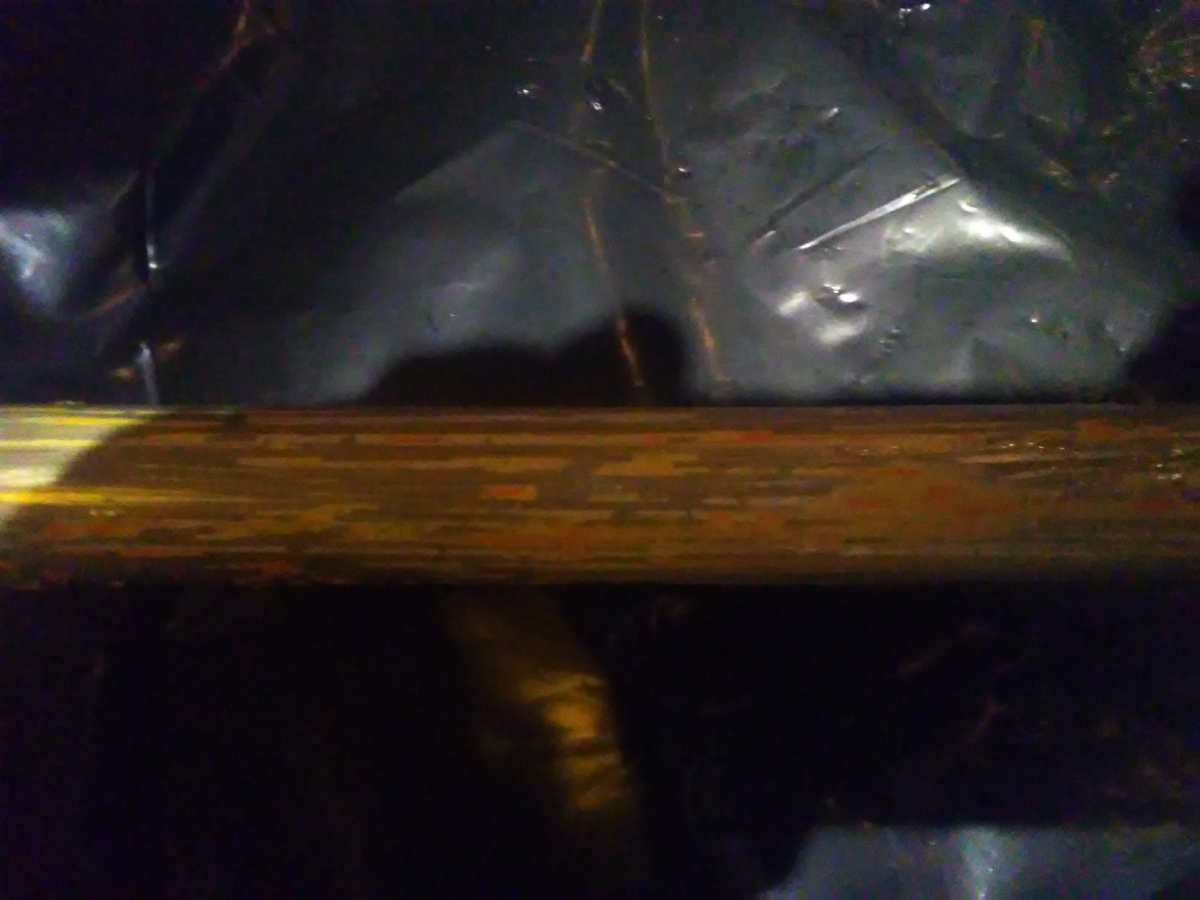 och skrapa: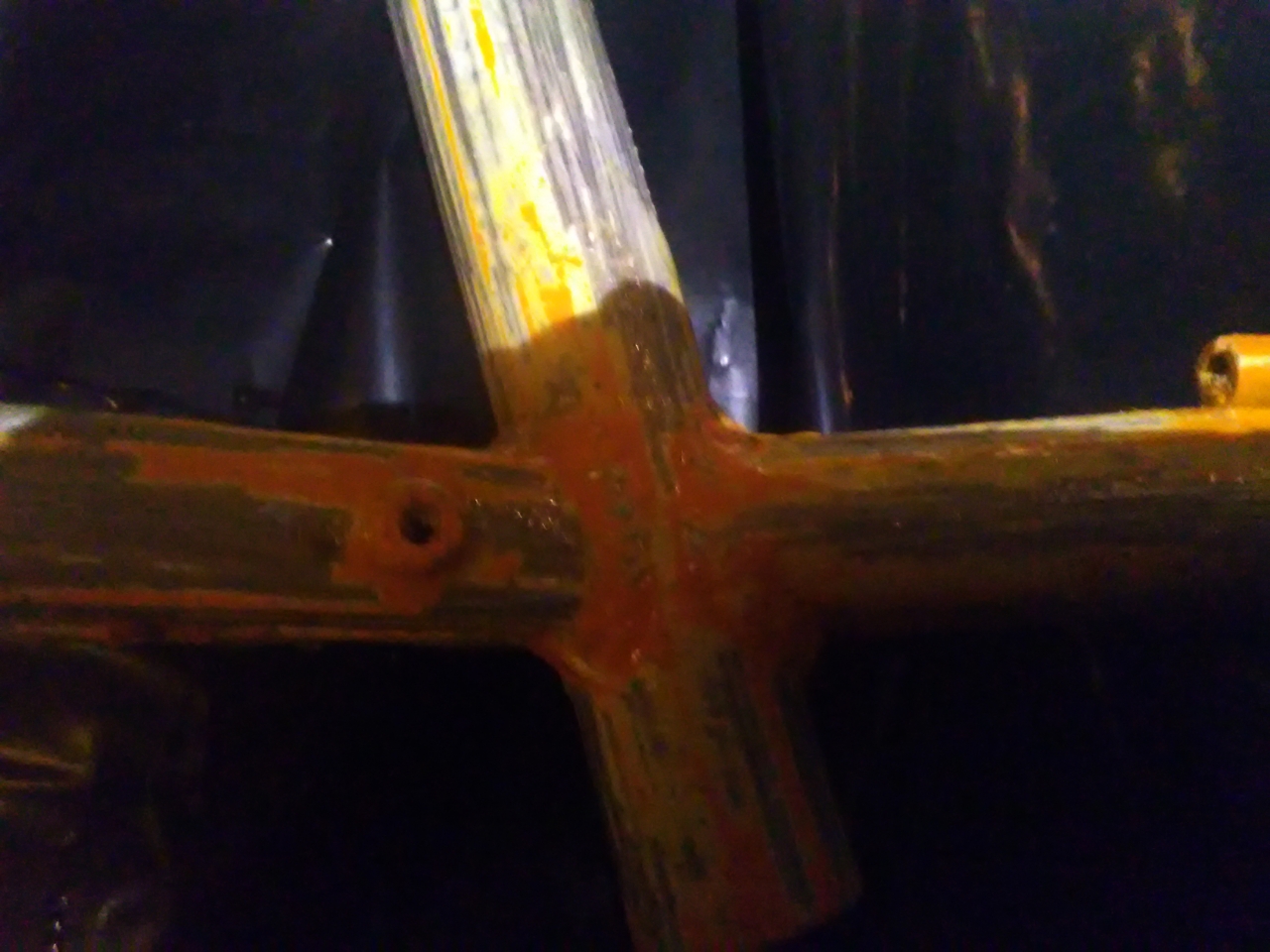 och skrapa, tills rått aluminium syntes på de stora rören: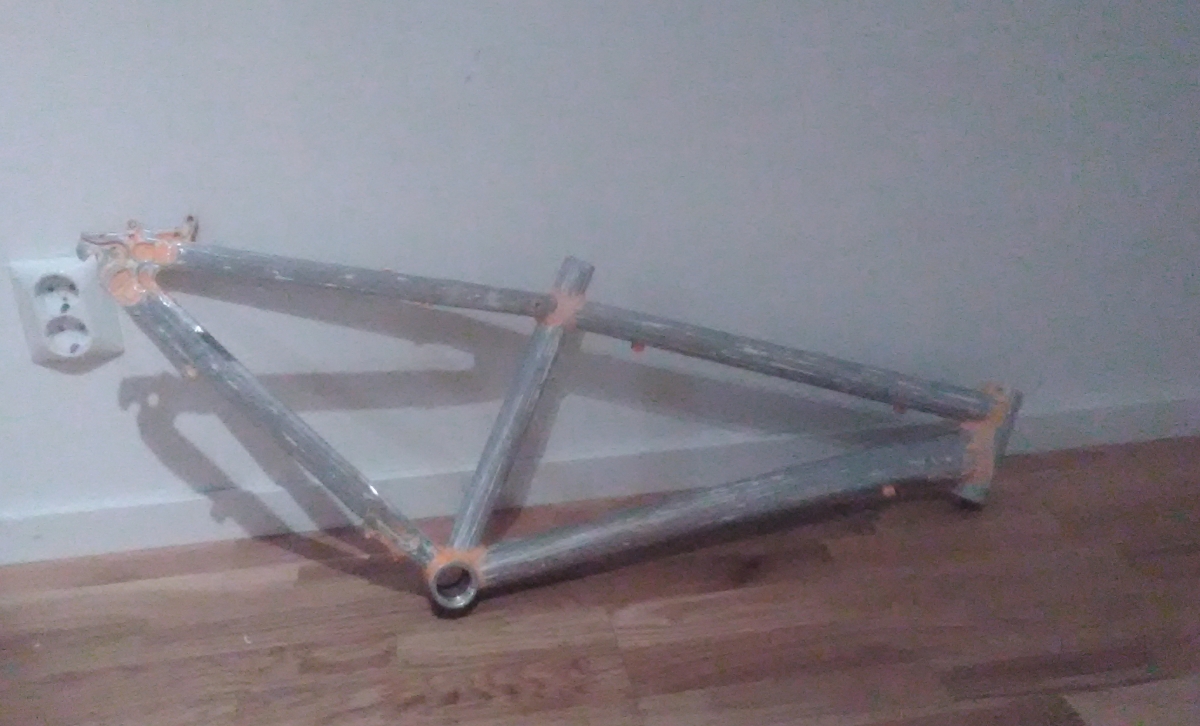 Sedan plockade jag fram en Dremel och fortsatte polera kluriga delar: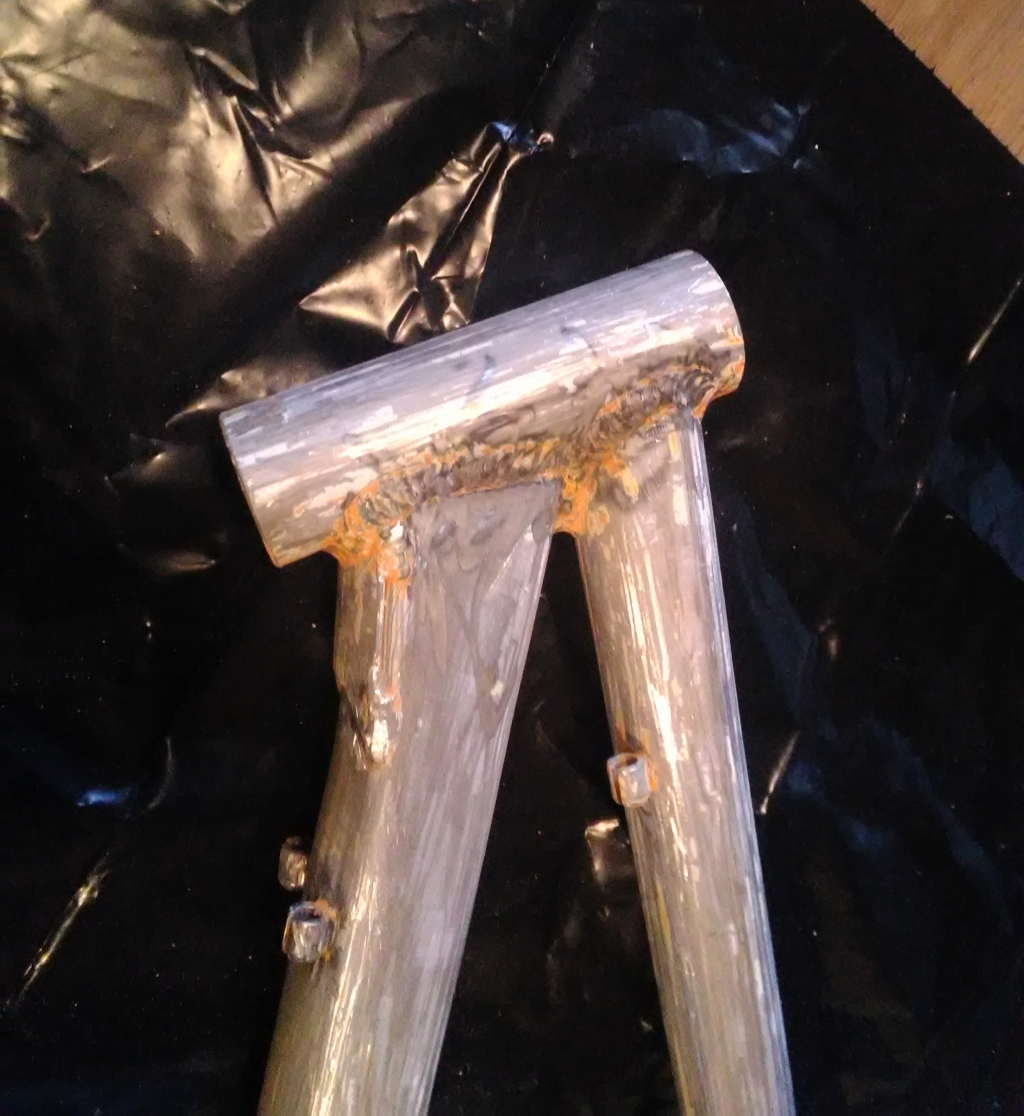 och slipa: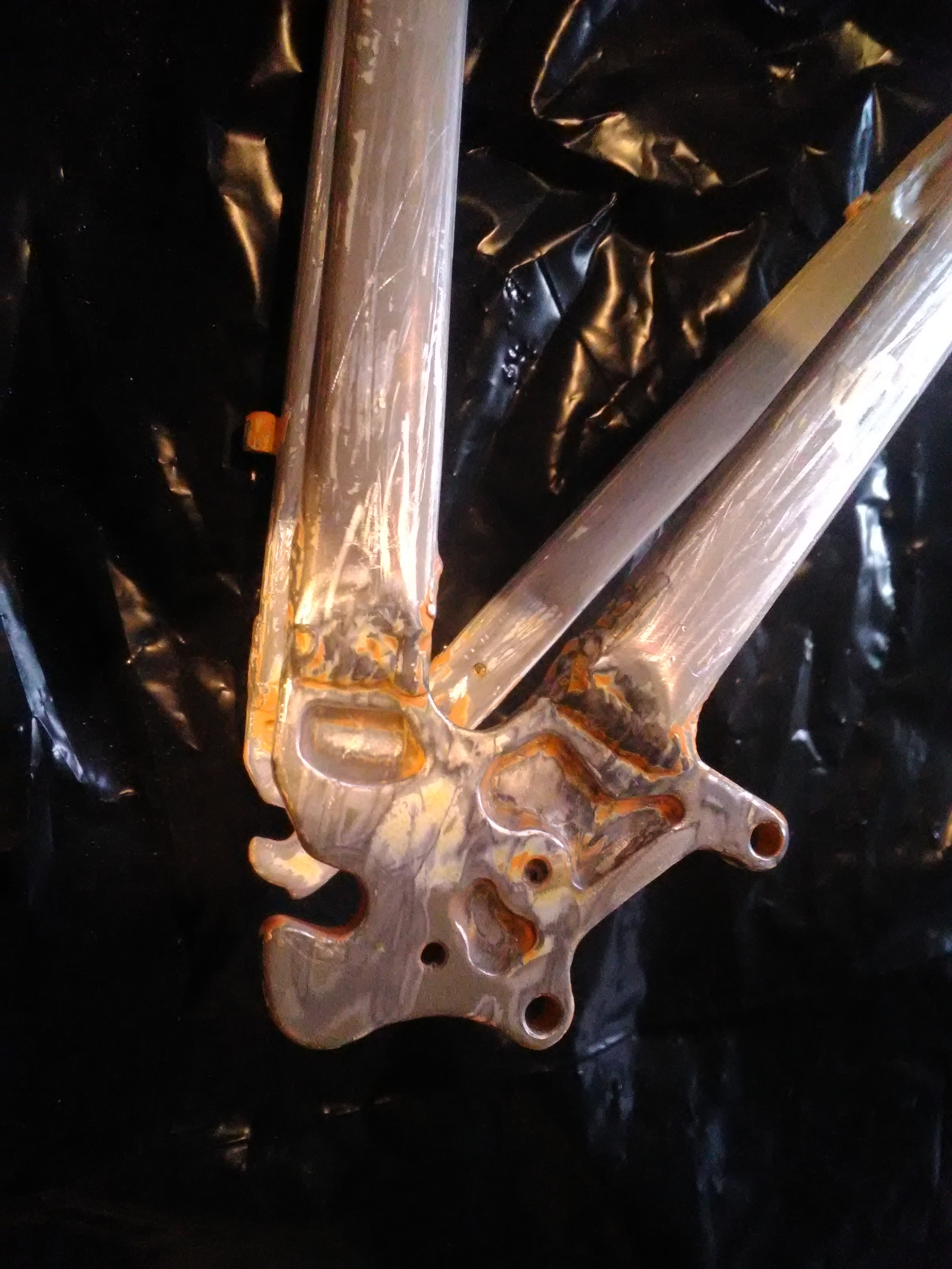 och slipa: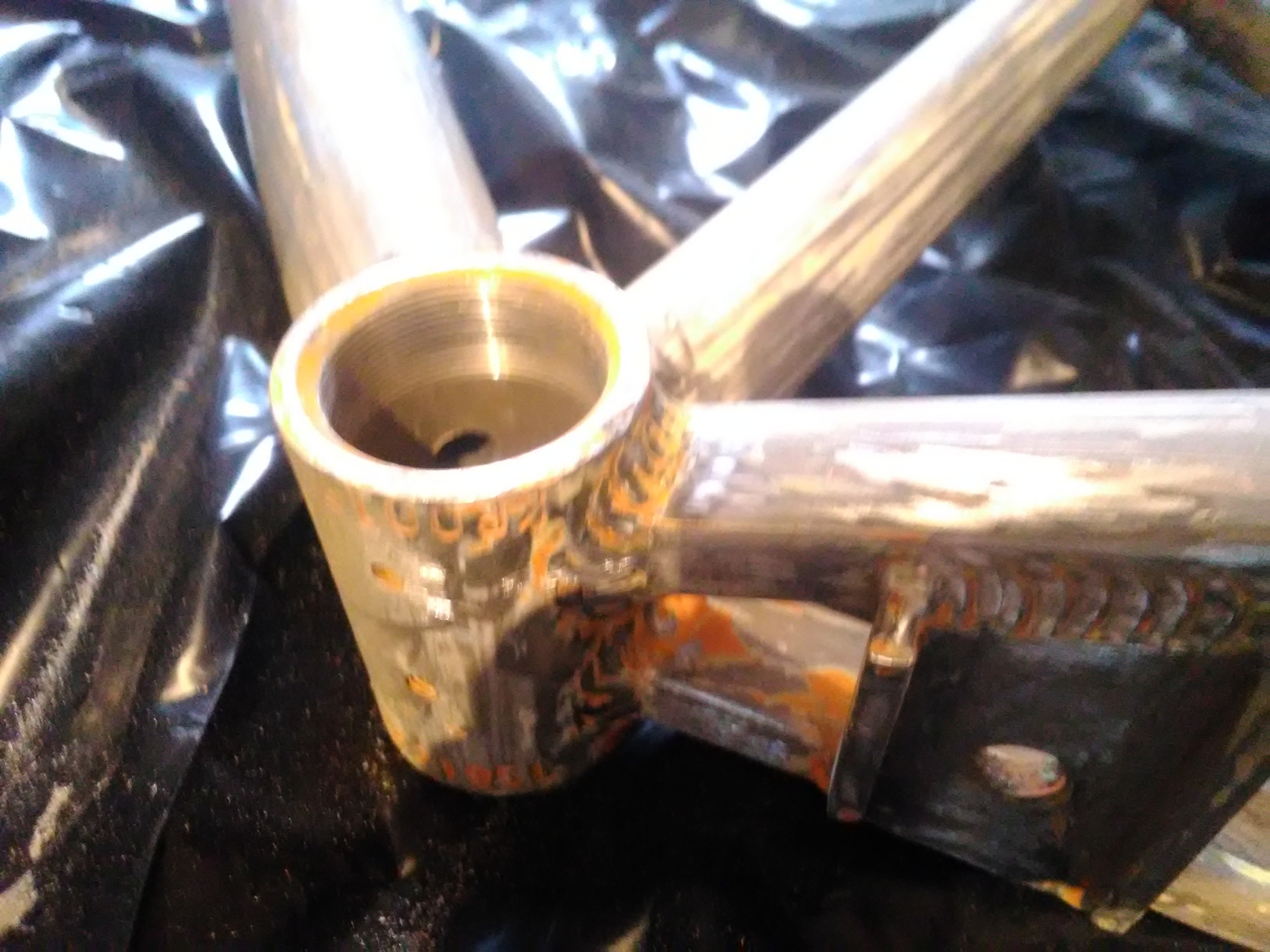 — tills jag var nöjd.
Sedan var det bara att grundlackera, lackera och klarlackera ramen. Jag gick på med Spray.Bike:s sprejburkar den här gången. Jag hade även lite Montana-färg från tidigare projekt, men den använde jag bara för att måla andra komponenter än ramen.
Ramen efter grundlack: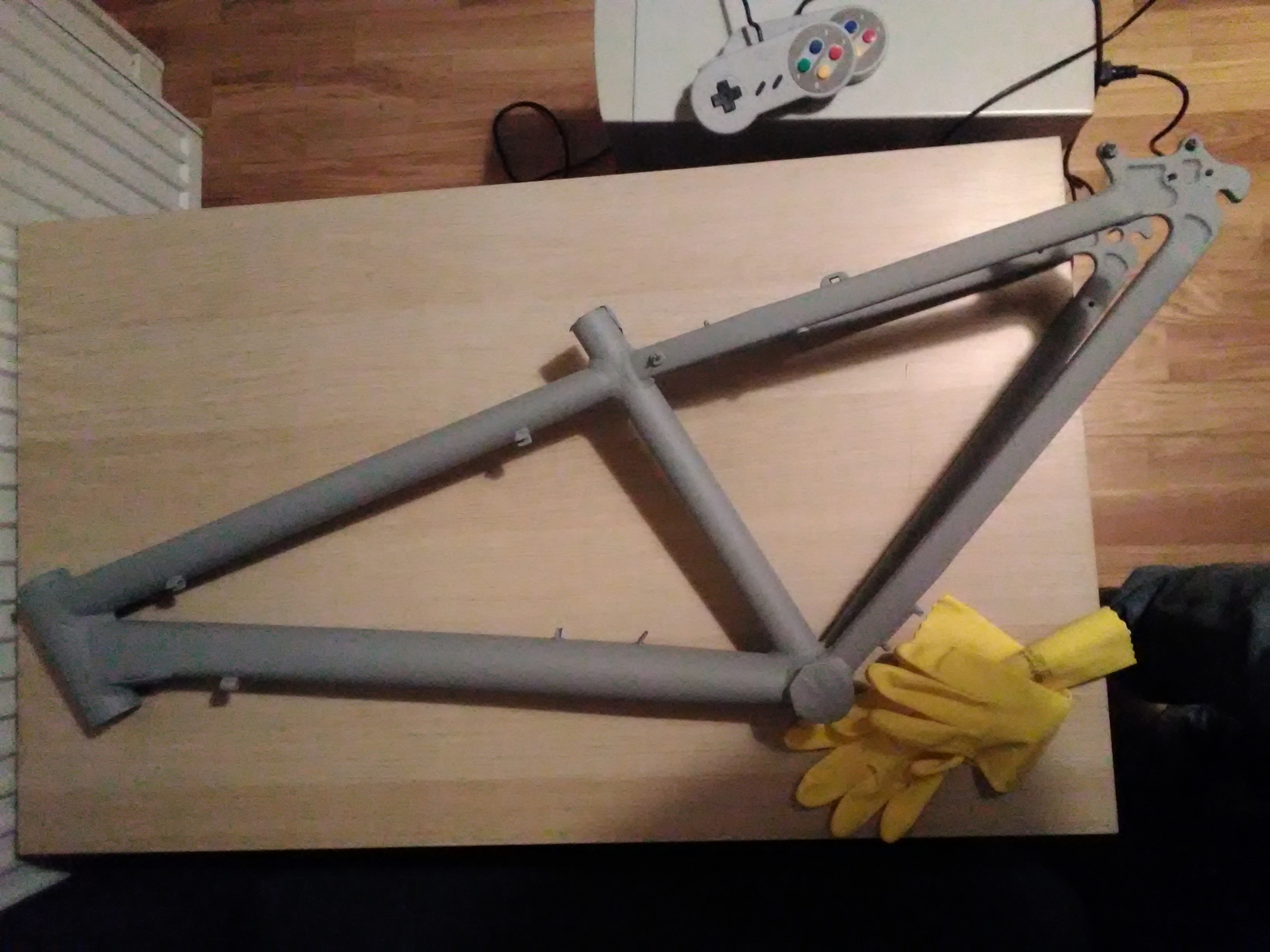 Ramen med färg och klarlack på: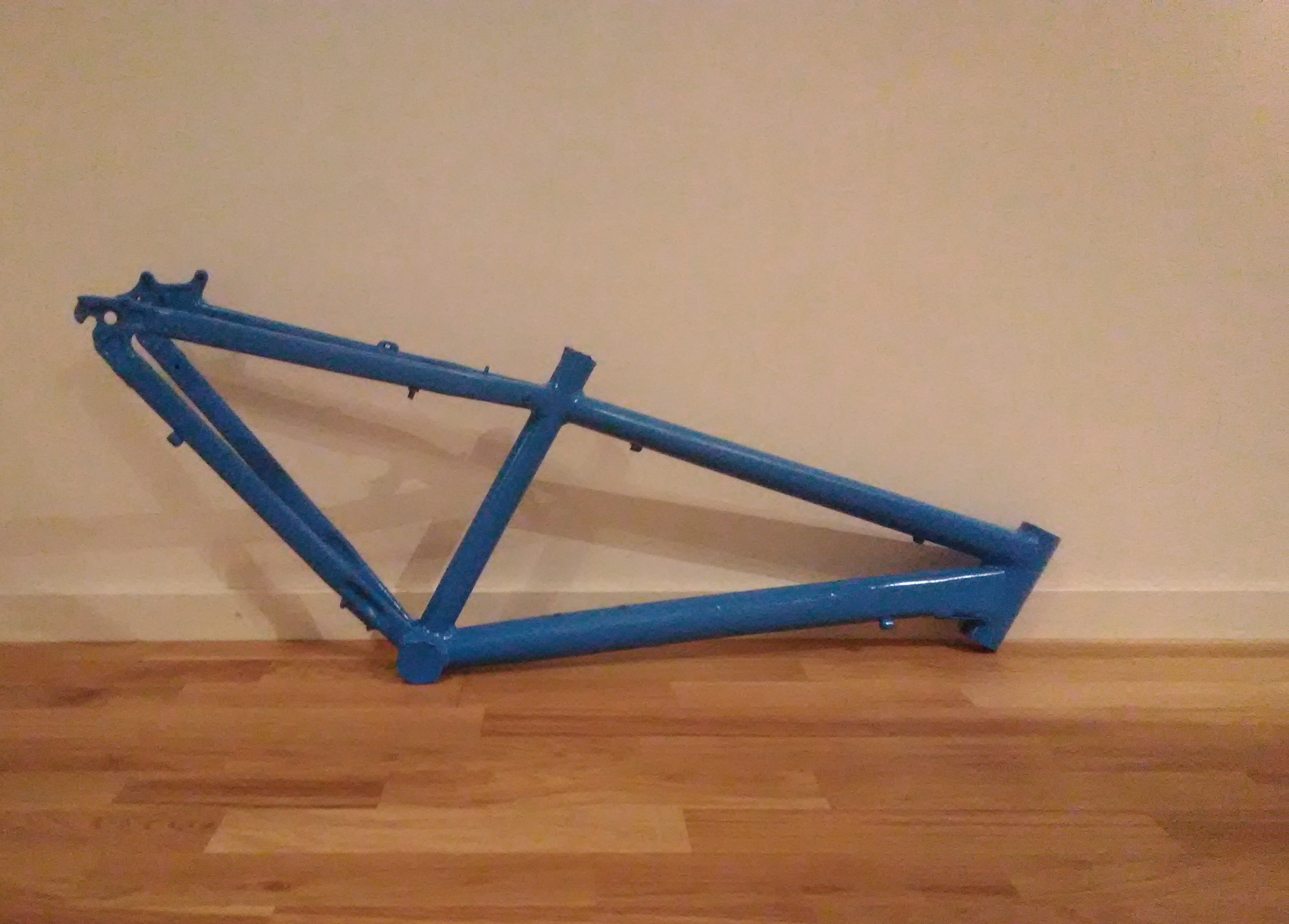 Den ser kanske mer eller mindre okej ut från avstånd. Men en närmare undersökning skulle omedelbart avslöja ett slarvigt jobb av en oerfaren hantverkare… Jag funderar på att klistra några coola skyddsstickers för att skapa lite visuellt brus.
---