Eklektisk24 del 3: gaffel
Gaffel
Den gaffel jag köpt för projektet är SR Suntour XCR DS LO Air. Den har skivbromsfäste, 1⅛" rakt styrrör, 28 mm innerben, QR-axel, slaglängd 80 mm, justerbara lufttryck och kompression.
Visst är den gaffeln inte på samma nivå som t.ex. Manitou Junit. Vi får se hur bra/dålig dess prestation på stigen blir.
Lite webbsurfande visade att SR Suntour:s billigare gafflar saknar skumringar och olja. Tillgängliga ritningar och tekniska dokument bekräftar detta: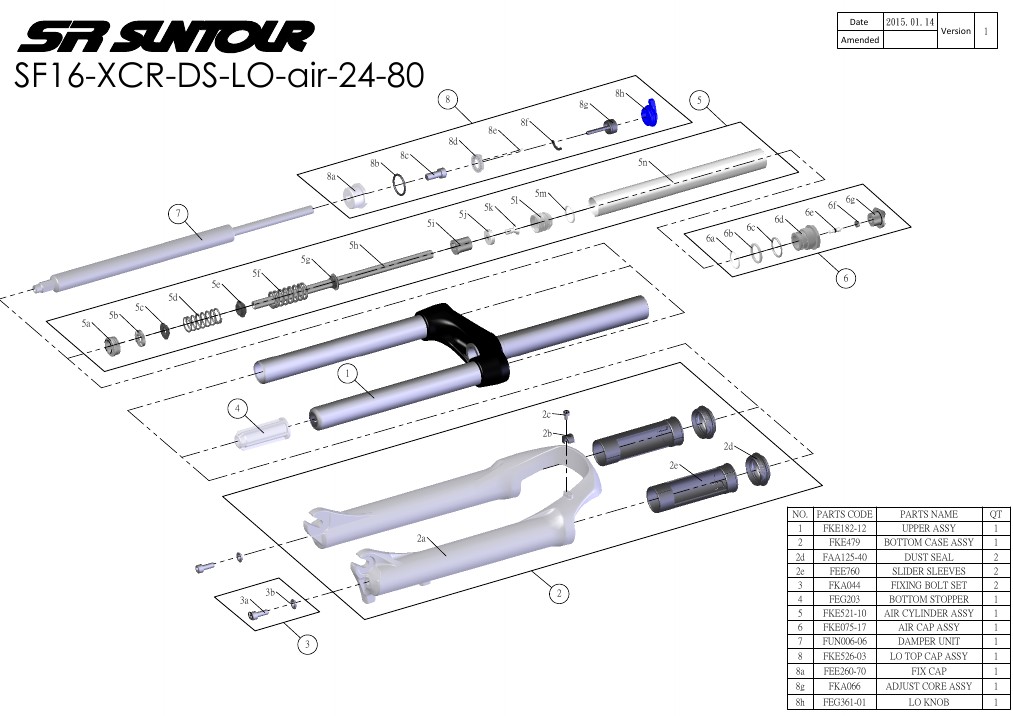 Att lägga dem till skulle minska friktion. Det var intressant att prova på.
Jag skaffade skumringar i passande innermått: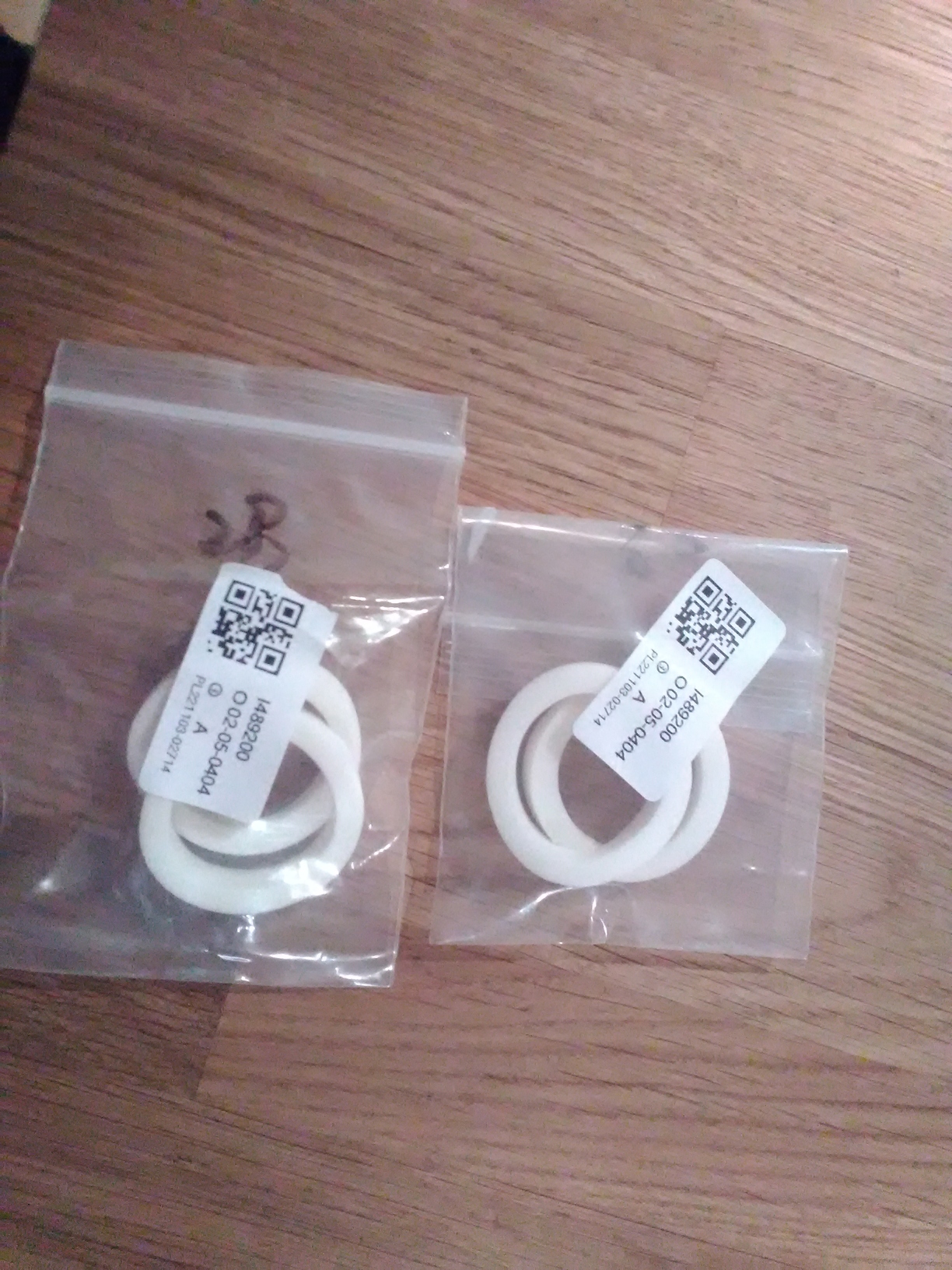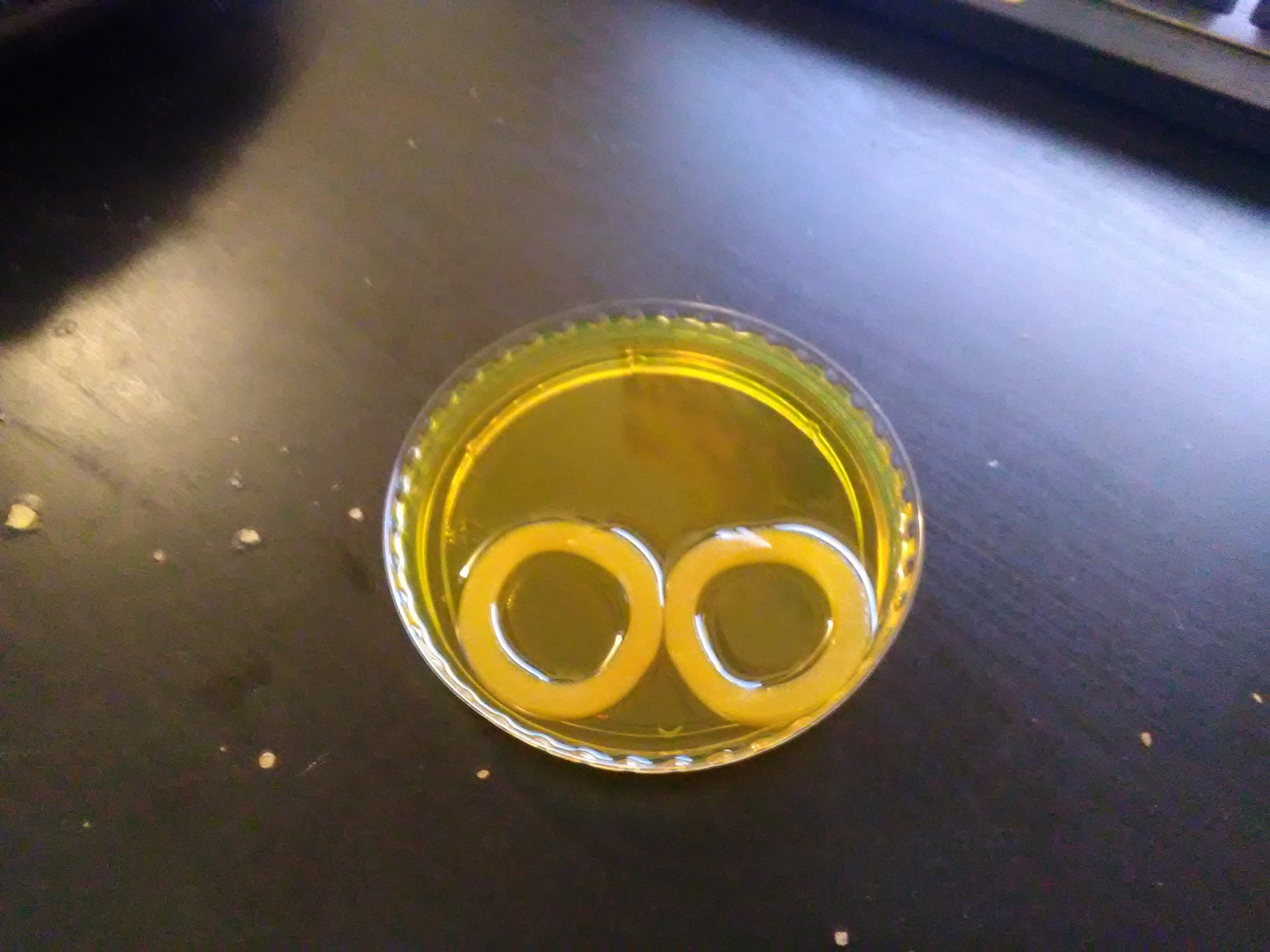 Jag behövde mer viskös olja än de oljor som jag redan hade hemma. En för tunn olja kan rinna ut ur ytterben som inte är formgivna att hålla den inne. Sådan gaffel har bara fett som standard.
Till slut fick jag växellådsolja för motorbåtar: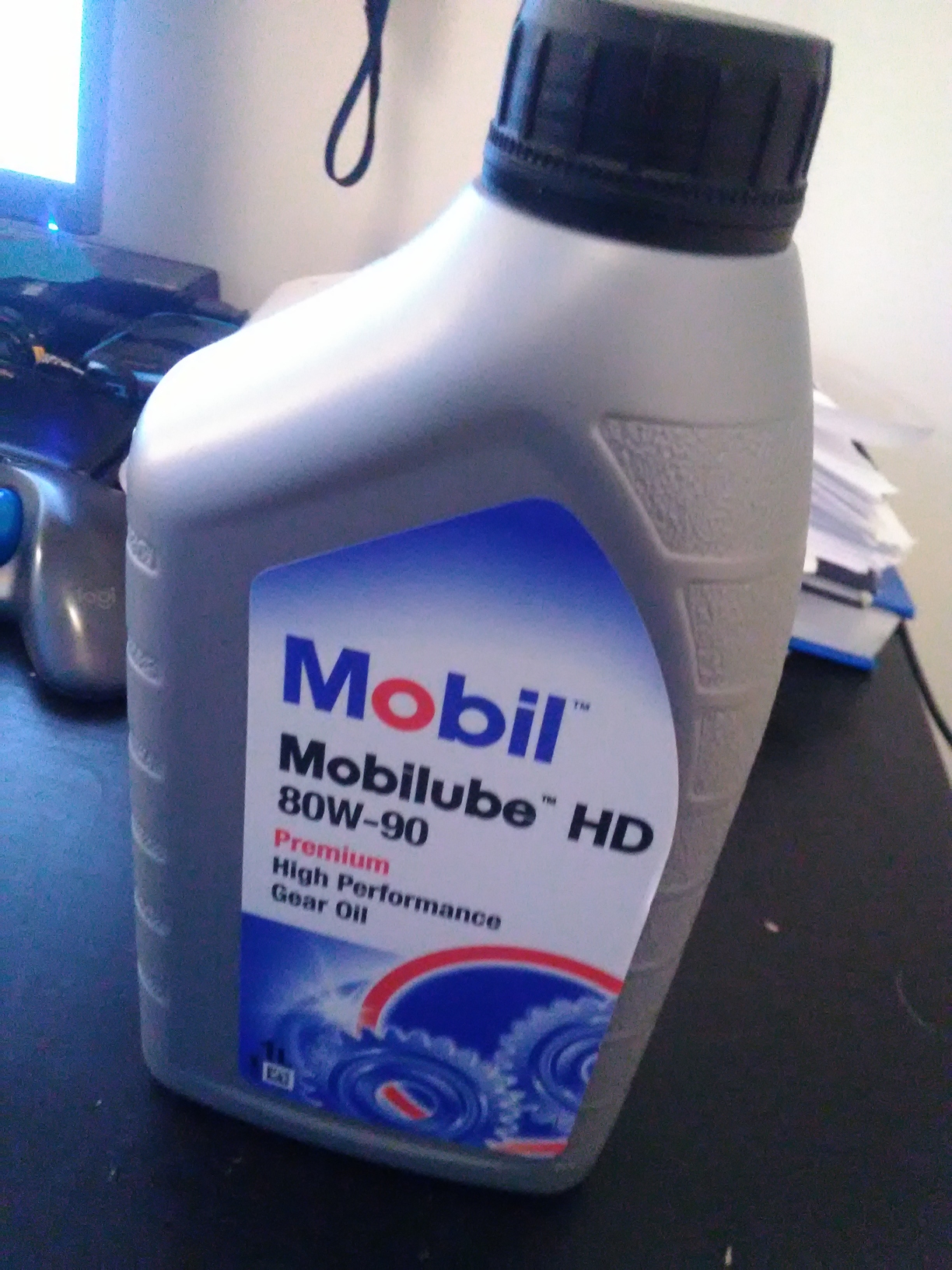 Gaffelbenservice är enkel. Först tar man av ytterben: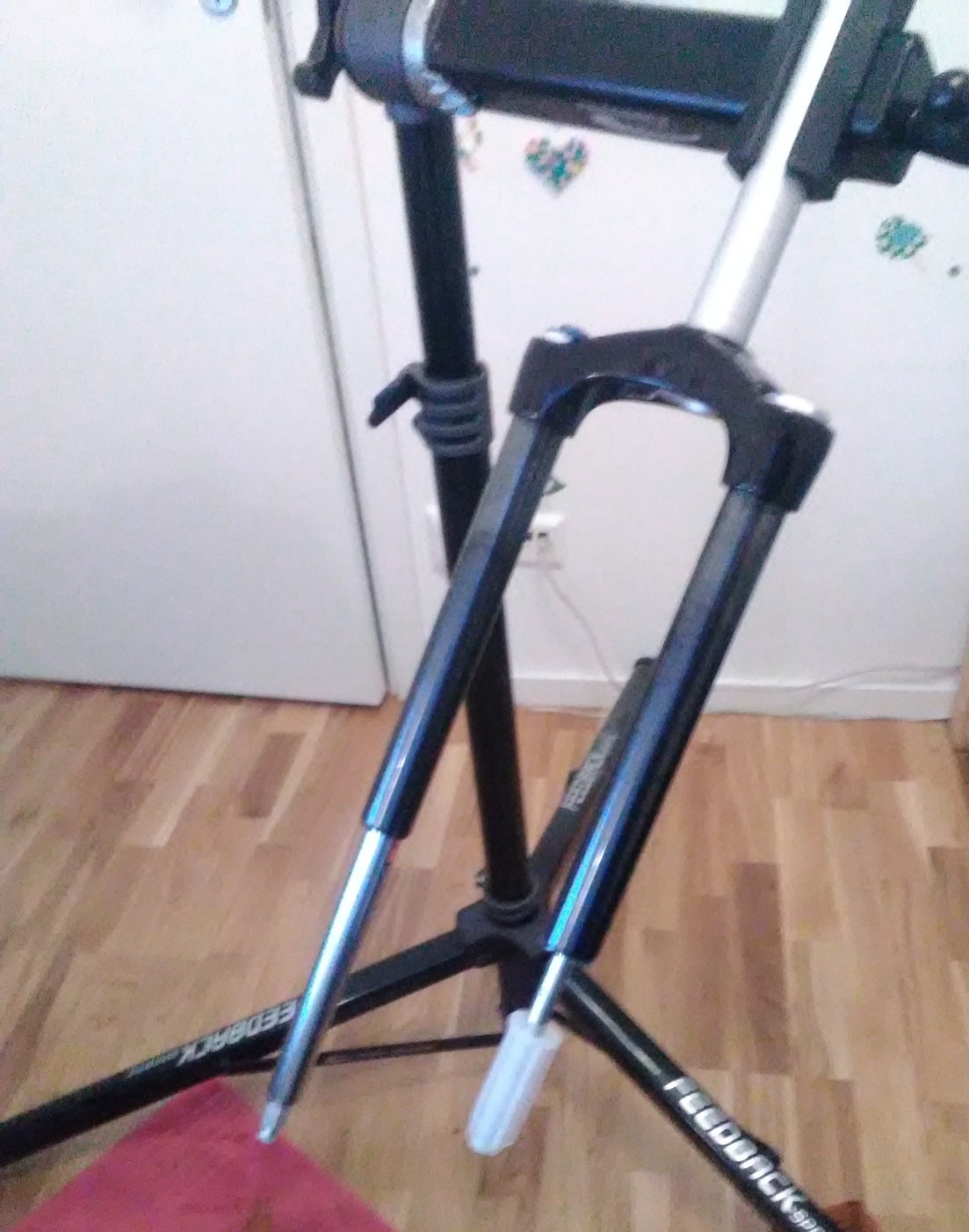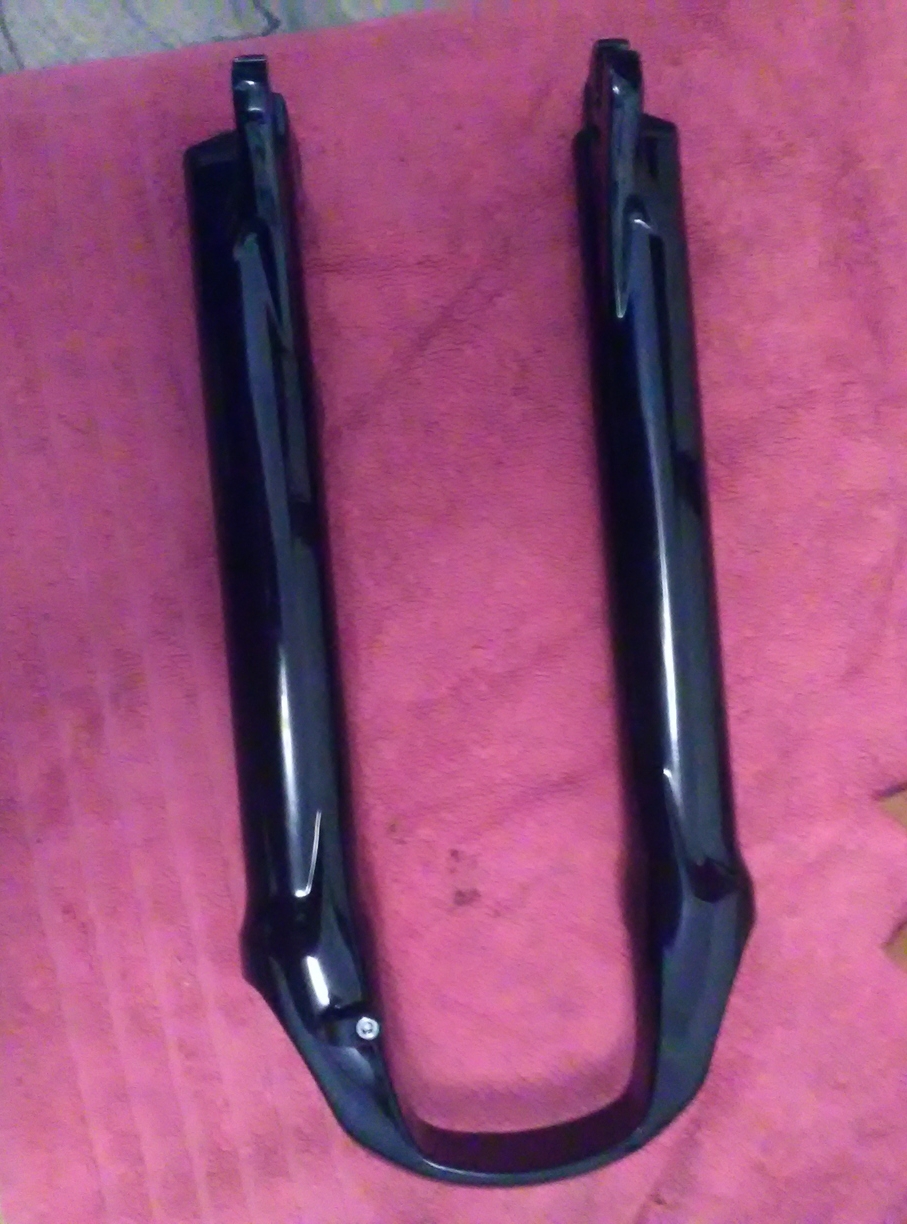 Här på bilden kan man se att det verkligen saknas några skumringar under tätningar: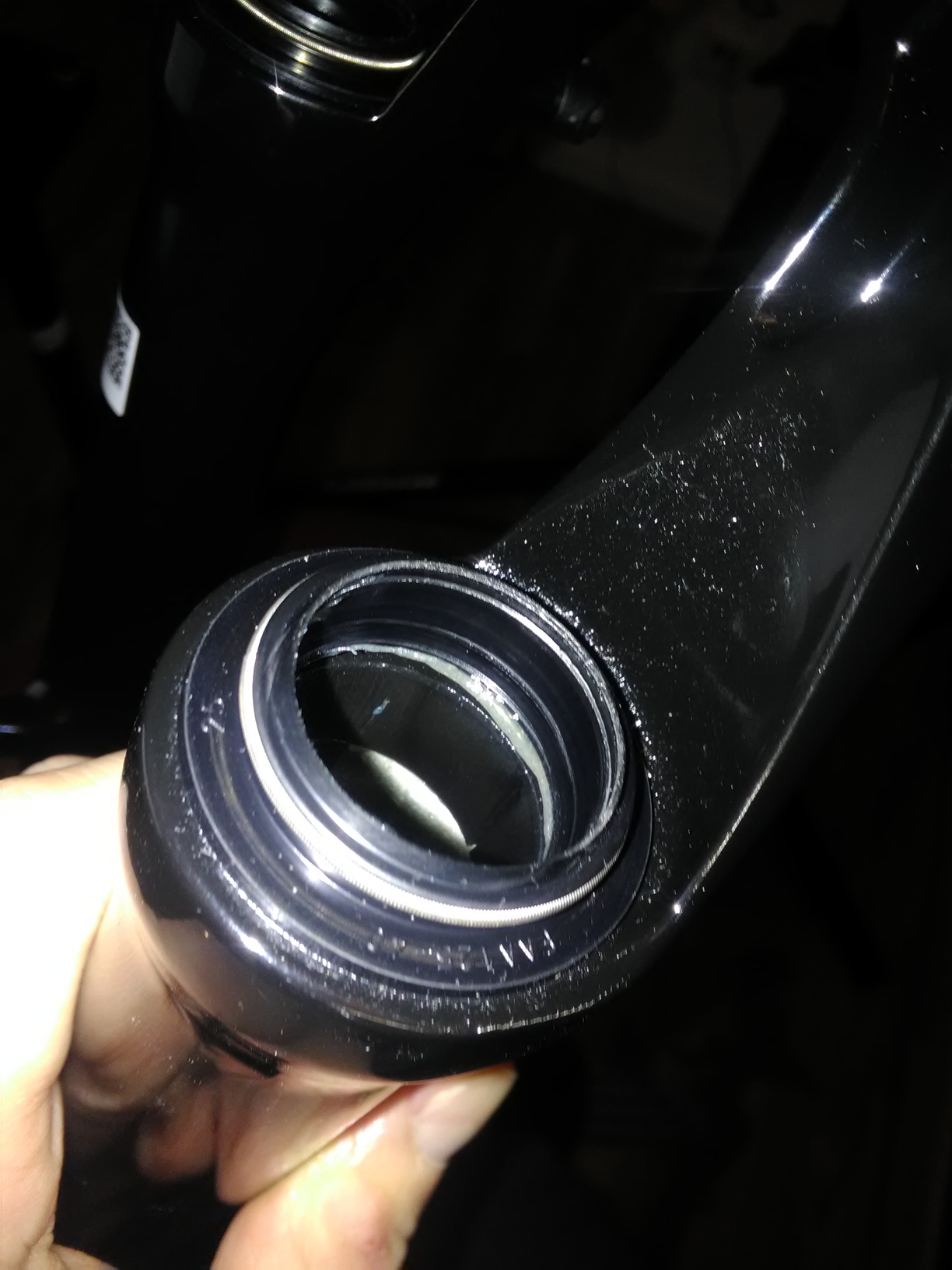 Ett problem som uppstod var att skumringarna var för höga (5 mm). Det fanns bara ~2mm glapp mellan tätningarna och bussningar. Så jag klippte en skumring itu: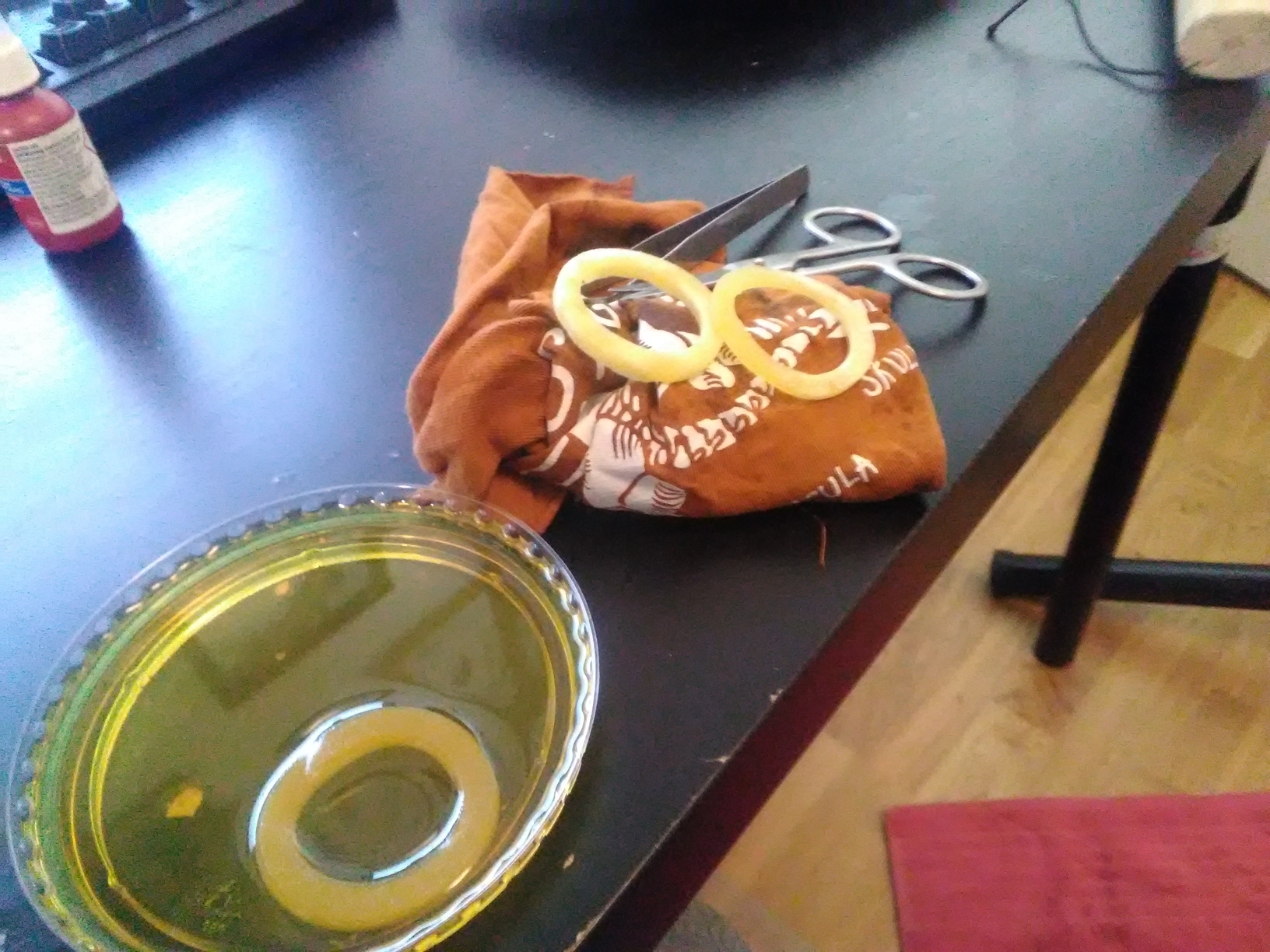 Skumringarna på plats: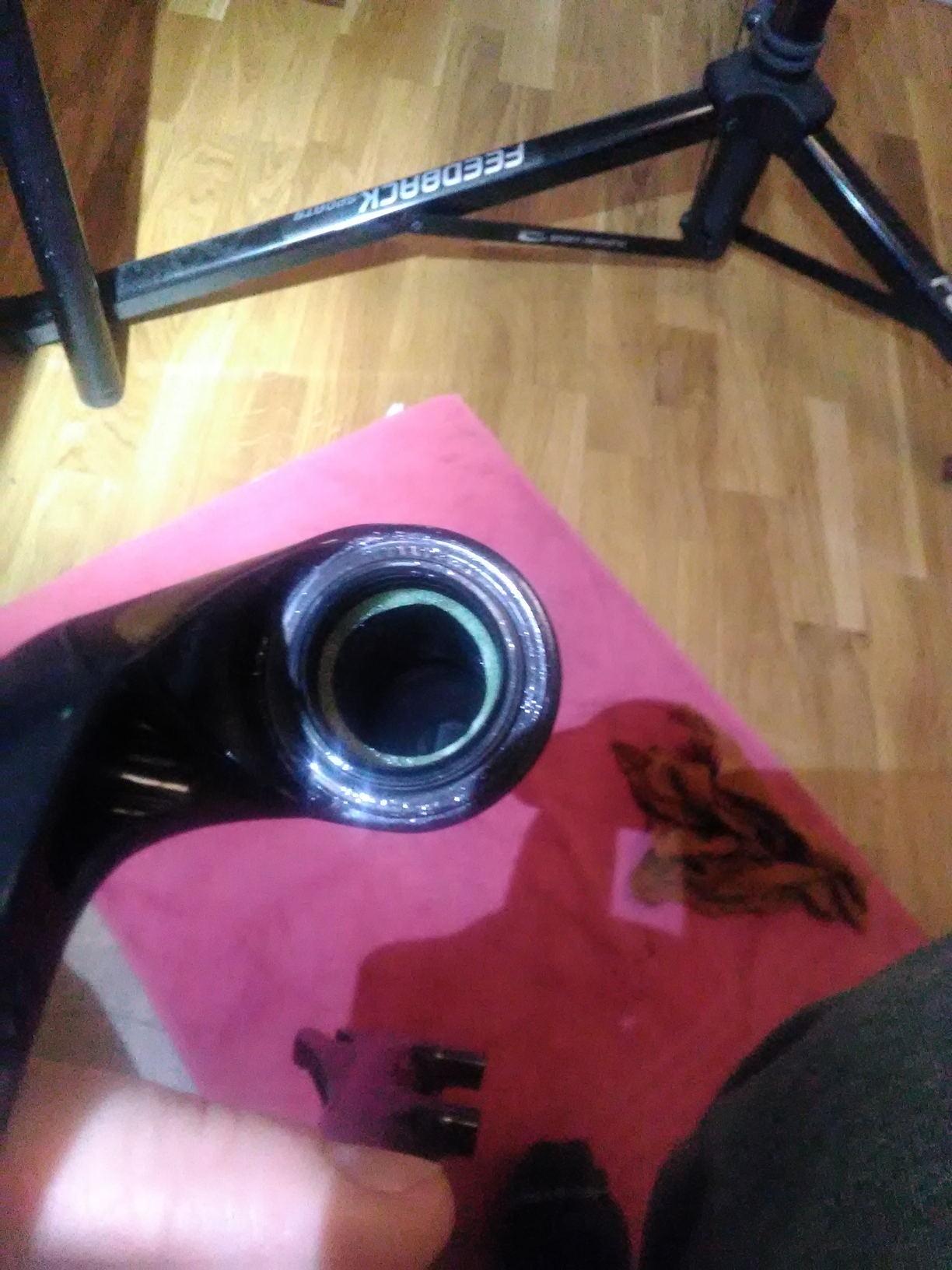 En slumpmässig passande gummiring hittade sin plats runt ena innerben. Nu har gaffeln egen sagmätare: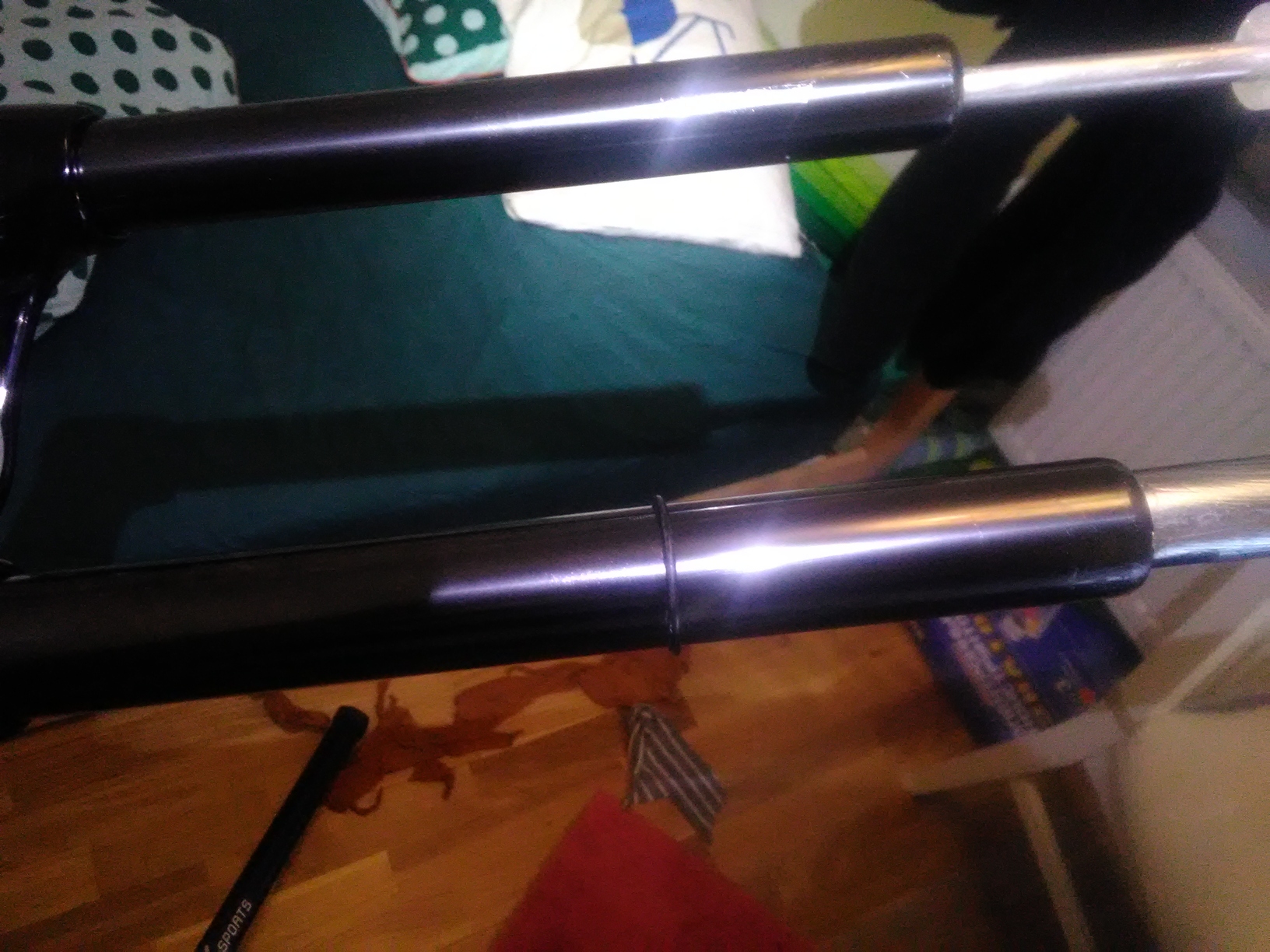 Man rekommenderar inte hälla för mycket volym olja, så jag nöjde mig med ~2,5 ml i varje ben: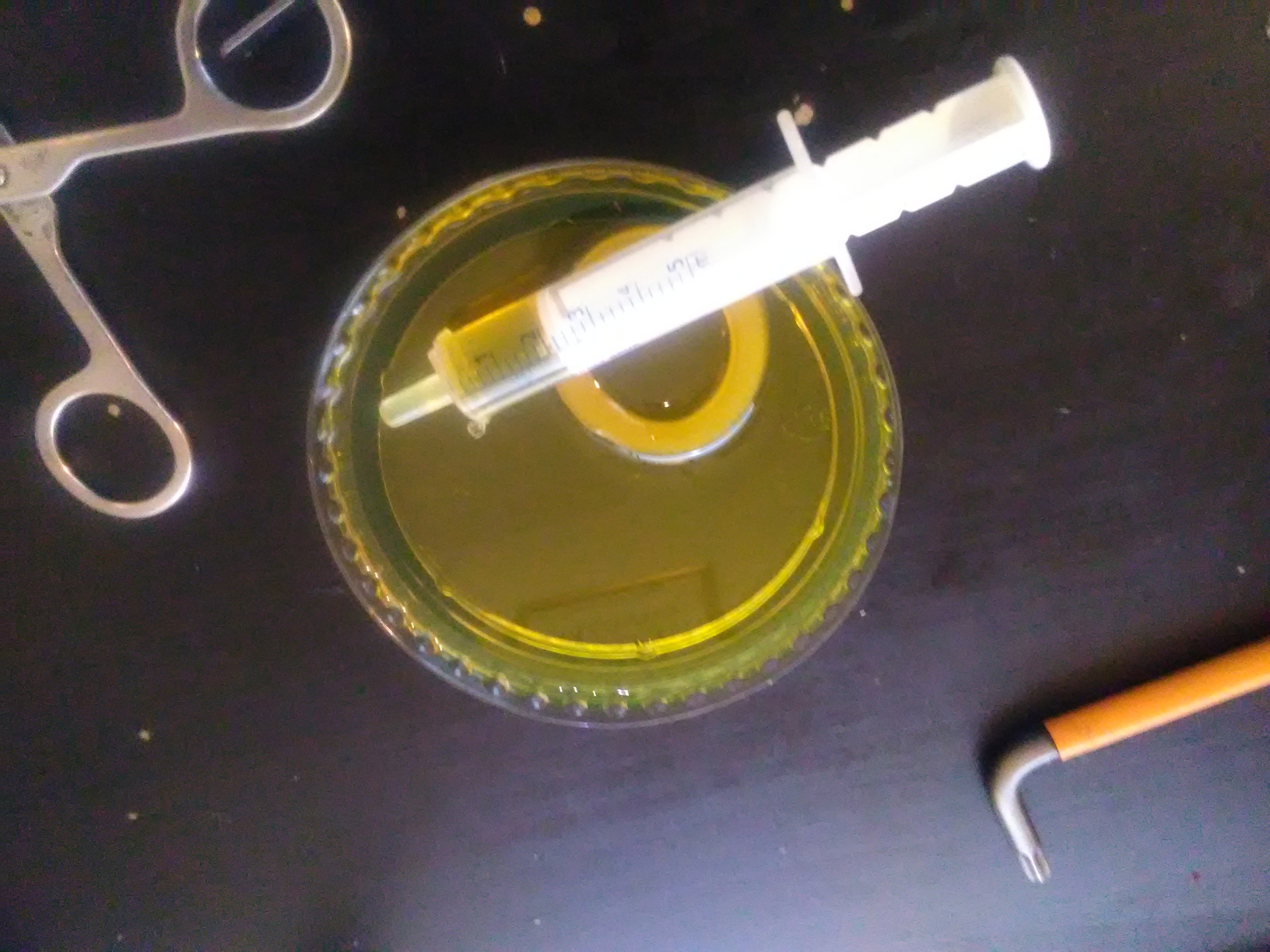 Hur man lägger till skumringar i en sådan gaffel: https://www.youtube.com/watch?v=BxSWEHqFu2g. En viktig kommentar från videoförfattaren mad marc:
"UPDATE: Don't use 2.5w oil for the oil rings. Use 80w oil. And if you add oil to the fork legs, only use a couple drops (like 2 ml) and only use a thick oil like 80w. Otherwise the oil with come gushing out of the wipers".
Gaffeln har hängt lodrätt i två dagar. Det finns inga tecken på att oljan har hittat ut ännu.
Jag hade tyvärr inte 28 mm sexkanthylsa på mig för att komma åt dämparen och luftfjädern.
---