Дорожные знаки в Швеции/Swedish Traffic Signs/Svenska trafikmärken
Хотя дорожные знаки в Швеции и соответствуют международным (или европейским) соглашениям, некоторые из них поначалу вызвали у меня вопросы. Этот файл я нашёл с помощью Internet Wayback Machine. По оригинальным ссылкам он больше недоступен. Самые интересные места из него приводятся ниже картинками.
Although Swedish trafic signs adhere to international (or European) conventions, some of them were not clear to me. This file was found with help of the Internet Wayback Machine. It is not available by the orignal URL. I present the most interesting pieces from it below.
Fastän svenska trafikmärken följer internationella (eller europeiska) konventioner, vissa av dem var inte klara för mig. Denna fil hittades med hjälp av Internet Wayback Machine. Det är inte längre tillgängligt på den ursprungliga länken. De mest intressanta bitarna visas nedan.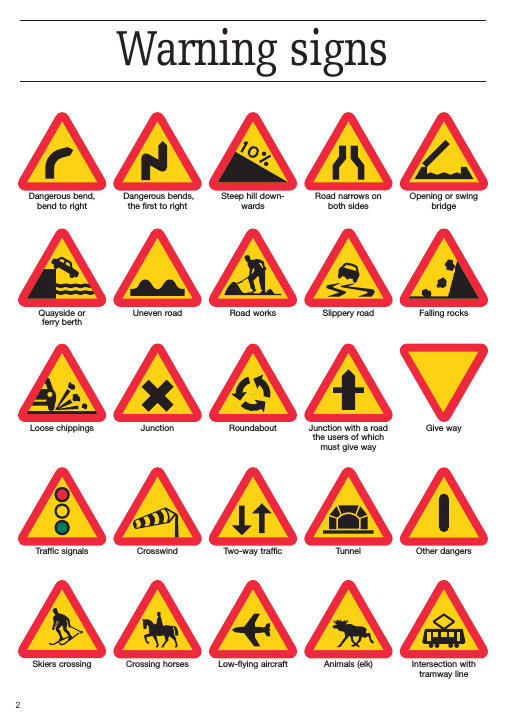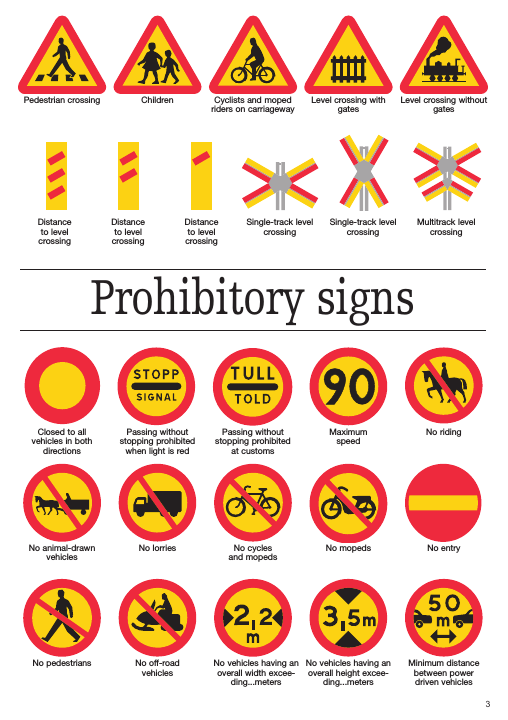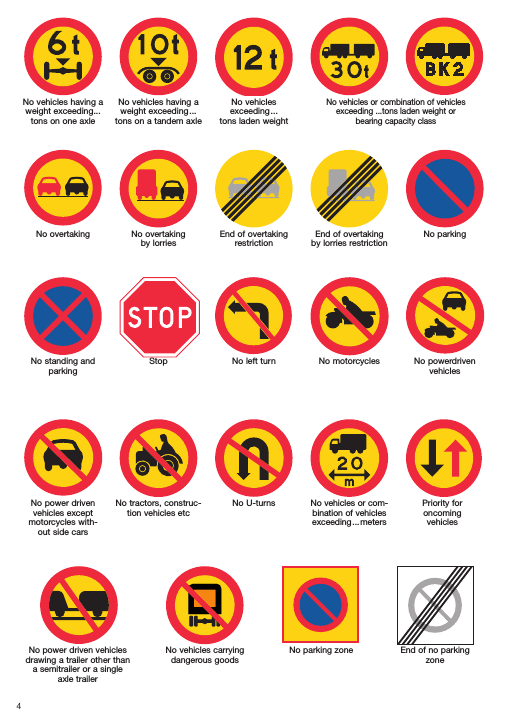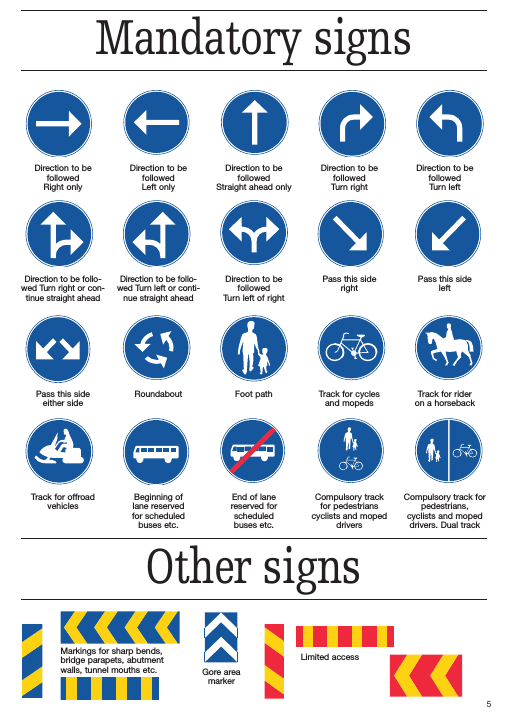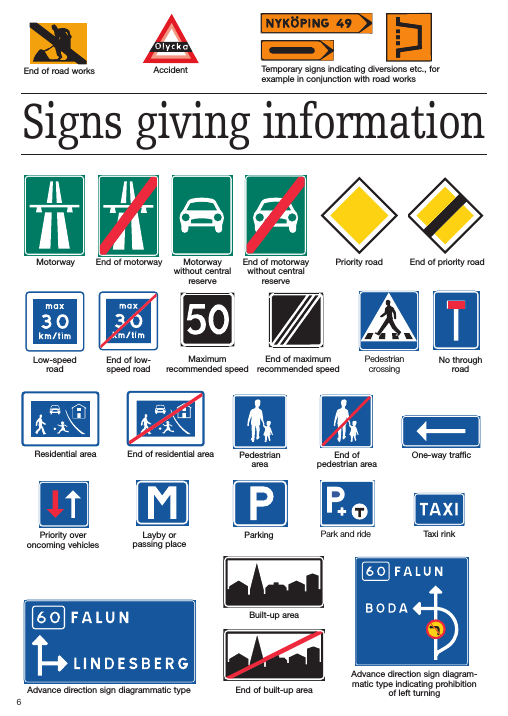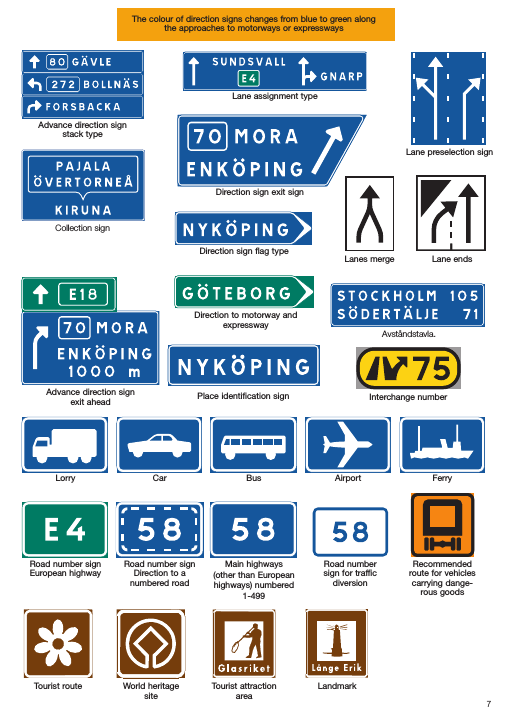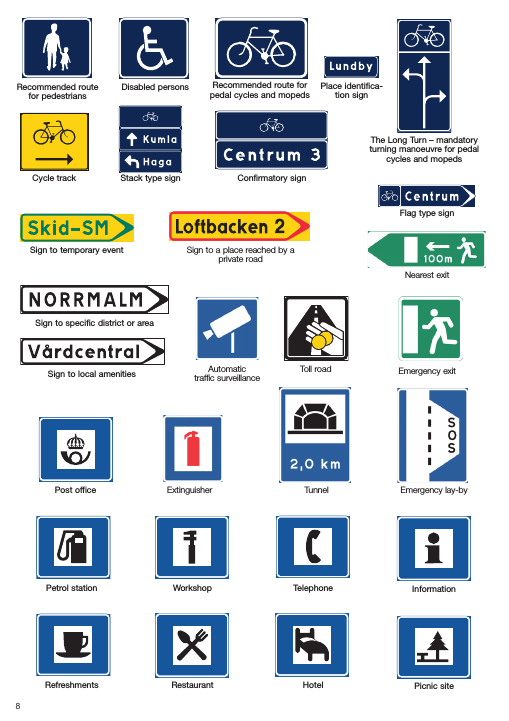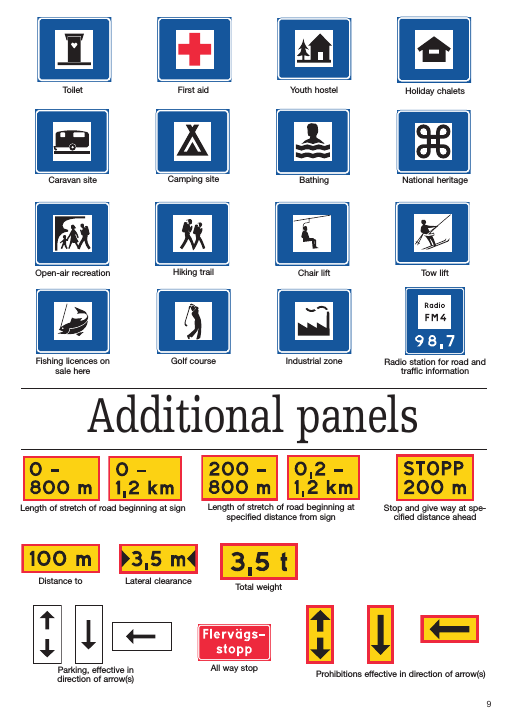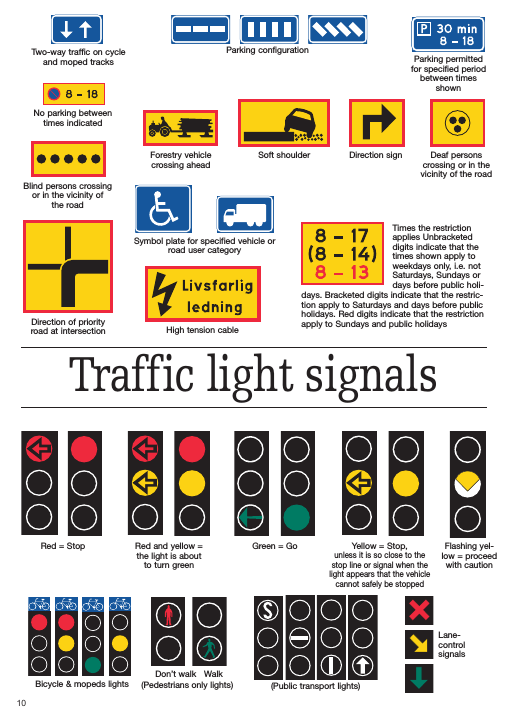 ---